KOA Europe GmbHNew Values for Thick Film Resistors HV73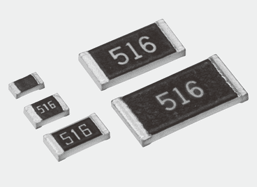 High resistance range expansion.
old: 100 kOhm ...10 MOhm
new: 100 kOhm ...100 MOhm (TCR+-300ppm/K, +-1%, +-2%, +-5%)

Features:
● Superior to RK73 series in maximum working voltage.
● Suitable for flow and reflow solderings.
● Products meet EU-RoHS requirements. EU-RoHS regulation is not intended for Pb-glass contained in electrode, resistor element and glass.

Applications:
● Camera Strobe, LCD back-light, AC Adapters etc.


Veröffentlicht am 03.07.2018