PCN - Product Change NotificationsNIC: EOL Reinstatement NPIM_Z Series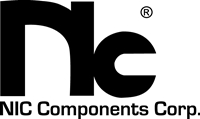 August 31, 2017
SUB: NIC Components PCN & EOL Notifications
RE: Series EOL Reinstatement
Product Type: Surface Mount Power Inductors
NIC Series: NPIM_Z Series

Due to increased and recognized market demand; the NPIM_Z Series has been reinstated as an NIC active (focus) product available for current and new designs effective February 17, 2017. A product news release on this expansion is available at http://www.niccomp.com/news/productnews.php?nseriesID=371

This reinstatement returns part numbers identified in table 1 with product changes due to technology upgrades. Part numbers not listed in table 1 remain End of Life per previous announcement.
Veröffentlicht am 04.09.2017